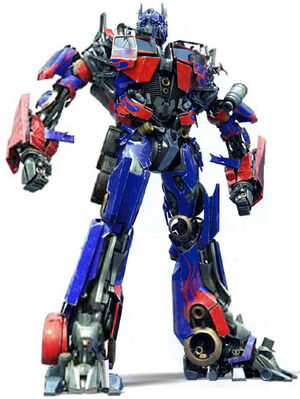 The sequel to the box office hit Transformers, Transformers II, is being filmed in Philadelphia this month at various locations throughout the city.
Yesterday, the cast and crew set up in Fairmount's Eastern State Penitentiary for a day of filming. Fans began to gather around the prison's 30ft walls when onlookers glimpsed the top of Optimus Prime's head. The leader of the Autobots changes into a tractor trailer when not in robot form.
"I was just walking minding my own business when I saw Prime and I began yelling his name as loud as I could. My voice really hurts right now. It's weird because I know most of the robots don't like to do filming on-location," said Claus Von Derman, a Fairmount resident.
Optimus Prime's contract for Transformers II requires the popular robot to attend at least three on-location filming sessions. In the prequel Prime demanded only studio sets.
The robot is notorious for being very unfriendly to fans who gather near film sets. In 1985 Prime changed into a truck on a Los Angeles street and crushed a teenager's 10-speed. He later claimed that he did not see the bike, which became lodged in his leg joint.
Before leaving the Penitentiary Optimus Prime changed back into an 18-wheeler and drove from the castle-like prison unnoticed.
"I can't believe I didn't notice that was him. I was totally looking for Prime the robot. He does that all the time too. I really should have expected the 18-wheeler trick," said Von Derman.