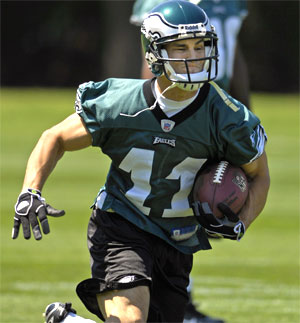 Philadelphia Police responded to many 911 calls earlier today where concerned citizens claimed to hear loud unusual noises echoing throughout the city.
"It almost sounded like a sinister laugh, but then I thought it was a storm, but the sky was absolutely clear,' said Steffy McDunagan, of Philadelphia's G-Ho section.
After several hours of investigating police were able to locate the source. The sound was coming from Jimmy John's Bar and Grill at 3rd St and Cheese Steak Ave.
Covering their ears because of the volume, police stormed the bar only to find Jeremy Bloom watching the end of the Eagles-Packers game.
"Alls we could do was laugh along with him," said Officer John Kelly Goldberg.