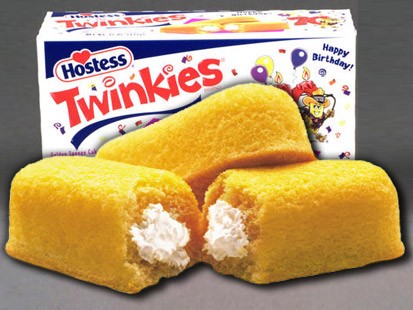 Chase Utley, second baseman for the Philadelphia Phillies, is the new poster boy for Philadelphia-based Tastykake Baking Company. The pairing can be seen on billboards, TV ads, wristbands and on the Cira Center.
"He's the official second baseman of Tastykake and we really wanted to inundate the community with that tidbit of information," said Mike Snow, head of the company's marketing department.
When asked about his favorite Tastykake product the All-Star couldn't name just one. "It's gotta be the twinkie, but a close second is the devil dog and then doritos."
Executives admitted that they told Utley the company produced twinkies to ensure that the player would sign an endorsement deal. Word reached the officials that the creme-filled sponge cake was tops on his list.
"When we sent him a box of Tastykakes, to make his decision easier, we included a few twinkies and a devil dog. But, I must note that we put these items at the bottom of the box...under the oatmeal creme pies," said Snow.
Utley did have one question that baffles many Tastykake fans: "How do they get the icing on top of the krimpet?"