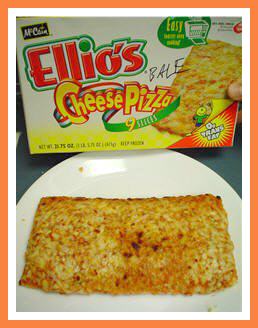 Officials at Ellio's Pizza have finally decided which presidential candidate they would endorse after much speculation by both the public and political worlds. John McCain was notified by the company earlier today, sending the Senator's camp into a frenzy.
"McCain just seems like a good fit for Ellio's Pizza, which, by the way, now comes in 12-packs," said Ellio's rep Frank Gibbs.
The company has always been known to stay away from political endorsements but was unable to do so after Papa John's backed John Edwards.
McCain, donned in an Ellio's shirt, addressed the excited crowd, while eating the popular rectangular pizza.
"McCain-Ellio's has a heck of a ring to it, doesn't it? Look how square it is," shouted McCain.
The supporters enjoyed free pizza while taking in what this partnership means to the race for Washington. McCain hinted that perhaps the company would print his name on the pizza boxes.
When a supporter displayed a box of the pizza, McCain yelled,"They are good. Wow, they are good!"