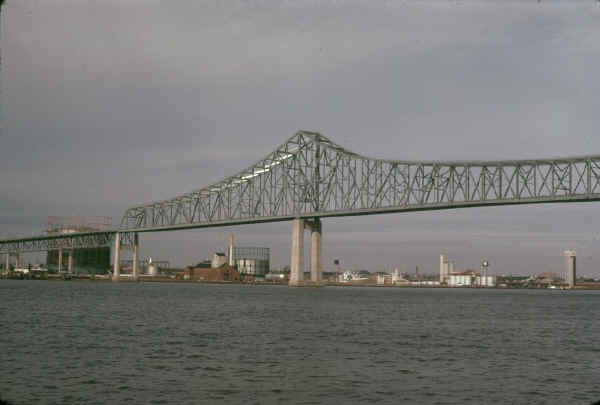 The Delaware River town of Chester, PA has just landed the 16th Major League Soccer franchise that will begin play in 2010. The team, still unnamed(some have hinted it will eventually be given a name ), will play in a soccer-only stadium along the Chester waterfront. Team officials and engineers both agreed that the ideal location for the stadium is where the Commodore Barry Bridge currently stands. "The major obstacle for getting an MLS team here was the high cost to move the bridge north one mile and then construct the stadium," said majority owner Jason Sugarton.
The financial backers of the team credit their flexibility for finally landing the Philadelphia area an MLS team. "We decided to just construct the stadium in the large open lot that is adjacent to the bridge," said Sugarton. "It's very spacious and open and I think it just makes more sense."
The bridge moving company, BridgeTime, based in Camden, NJ was very disappointed in the decision but understood it came down to a numbers game. "We would have charged the state of Pennsylvania around $700 million to relocate the bridge which would have increased the cost of building the stadium by around $700 million," said BridgeTime CEO, Justin Morse. Pennsylvania would have had to pay the entire cost to relocate the bridge because the site of the stadium is in Chester.