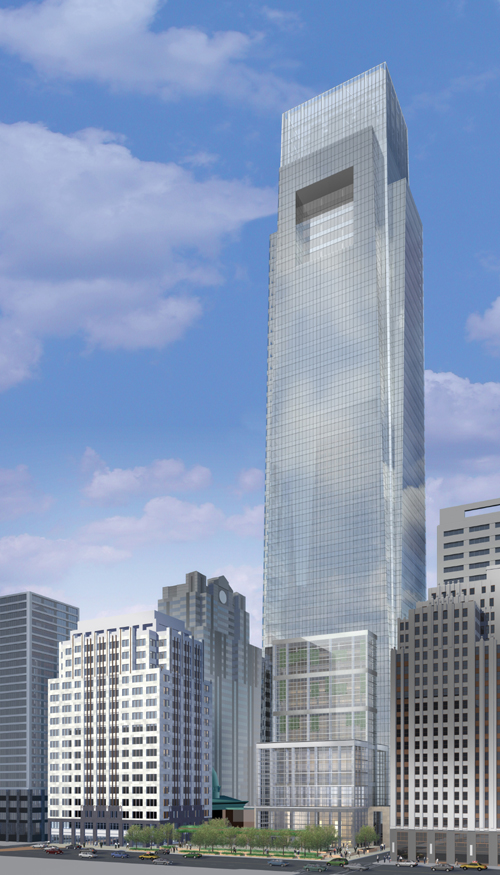 The top floors of the new 57-story Comcast Center rising above Center City Philadelphia will be the world's first open-air skyscraper according to AAAAAA (American Assoc. of Architect's Architecture and Acute Angles),
Workers will now have the option to breath fresh air while at their desks and not recycled air for hours on end. Windows are being replaced by thousands of high-tech screens.
"Yes, it will be very windy up there, but the trade off is very good," said Jimmy Comcast, head of the AAAAAA, when asked about the wind factor. Mr. Comcast is not affiliated with the cable/communications company.
With wind gusts that regularly measure 50 mph at the 57th floor, Comcast Corp. has invested hundreds of thousands of dollars in paper weights and paper weight technology.
"To be honest, this whole project would not have been possible if paper weight technology was not where it is today. Architects and engineers dreamed of a 'screened-in' skyscraper long ago, but knew paper would be flying all around because of the lack of paper weight technology and high wind speeds," said David Morascan, head of Comcast's van and truck fleet.
The structure will only be open-air during the warmer months of the year and special curtains will be used during rain storms. "It's going to be a great summer," said Comcast employee, Debbie Cortstil.